Turning games into sustainable business
We love games – and talented enthusiasts creating them.
---
Building on our game developer's experience we know, what game developers have to face,
continuous re-investment of every spare penny to survive.
---
We're here to change that and support them in any area they might need – from creating an opportunity, funding for a promising project, resources sharing or production guidance to market fit – all this in order to improve their chances in today's harsh competition.
Modus operandi
---
Talent search and identification
---
search for talented individuals or small teams
create opportunities to develop team know-how and experience
lift production quality to a new level
---
Production pipeline expertise
---
unleash creative potential
support and share resources improving the chance to succeed
---
Harvest and scale
---
distribute risk by multiplying revenue streams
build up studios with IPs and sequels
increase value of studios in the group
increase group's consolidated value
You're in a good company
What others say about us
"Thanks to Grindstone, we've been able to avoid many pitfalls of startups. We've also gained access to connections, technology and resources we just wouldn't have on our own and thanks to that were able to survive the hardest part of company's lifecycle – our start."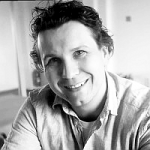 Peter Adamondy
CEO (Triple Hill Interactive, SK)
"…the most kick-ass dev teams and long history make Grindstone a partner, that is not only reliable, but always a step ahead…"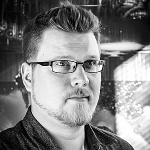 Mikael Haveri
Head of Publishing (Housemarque, FI)
"A unique agile publishing group, Grindstone finds opportunities that bigger companies overlook, supports their developers to improve and complete their projects, and brings these finely-sharpened titles out to gamers worldwide. With an ever-growing portfolio of unique and impressive games, this is a publisher whose star is rising rapidly."
Chris Bateman
Chief consultant (iHobo, GB)